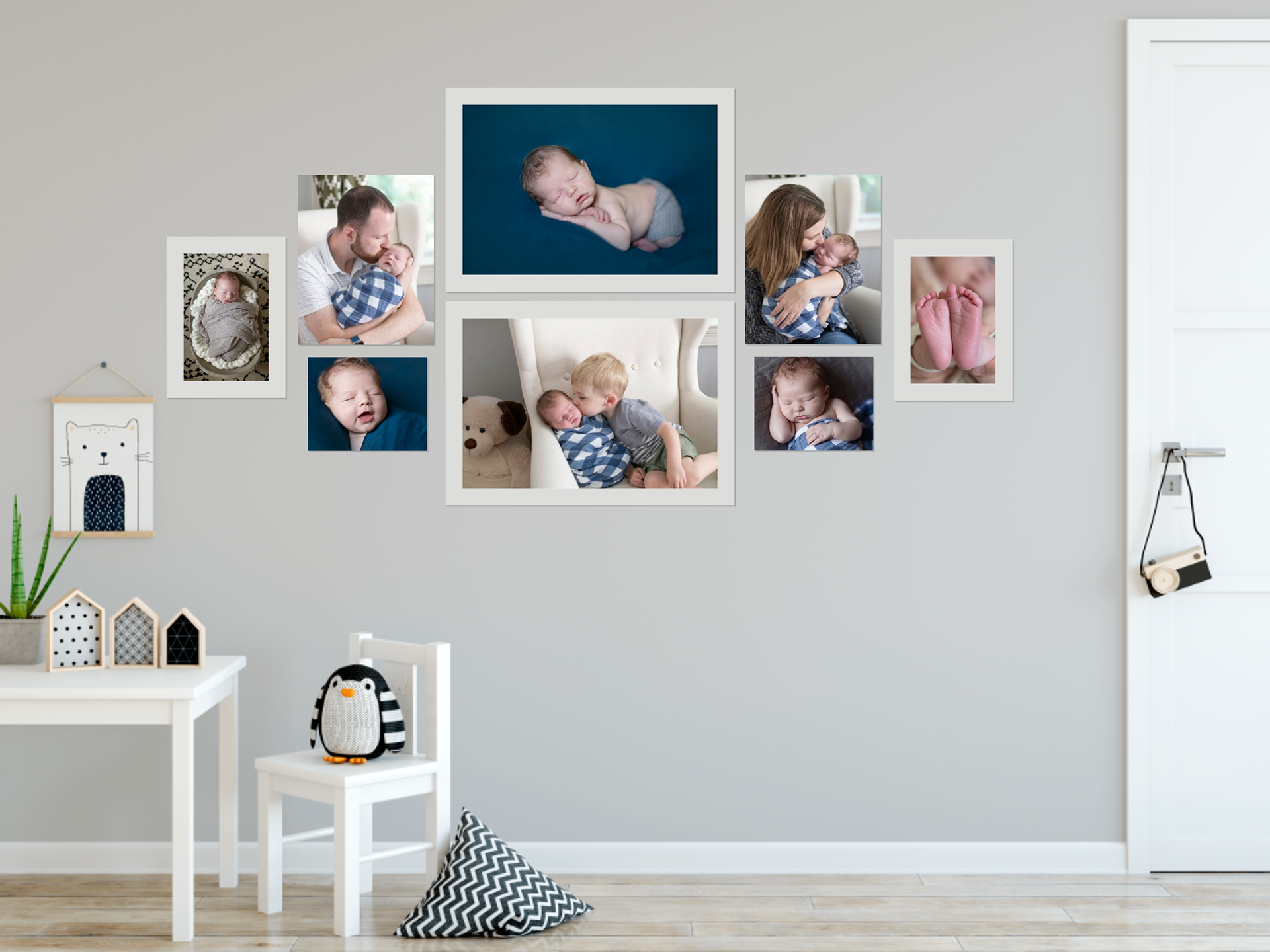 Life with a newborn is incredibly rewarding and special but it's also immensely time consuming. 
I remember when my twins were born in 2007 I had no idea which end was up. Trying to feed them and care for them, while also trying to care for myself and my mental health with no sleep was quite a challenge and if I'm being honest, a bit traumatic. I was hoping in 2016 when I had my 3rd baby that I would have it all down and it would be easy. I'm sure you can guess...that didn't happen...because having a baby is NEVER easy which is why it's so important to have help!  The moments that always made me sob with relief were when someone else stepped in and said "Let me handle this for you." 
My favorite memory of this is when my friend, Donna, brought over a complete meal of roasted chicken, green beens, and mashed potatoes.  She is a fantastic cook and I was so deeply grateful for her kind gesture which took so much pressure off me.  Not only was it delicious but it made me feel human again. That was 12 years ago and I still tear up thinking about it.  
Now, I want to help you...but I hate to cook so I will not be bringing you a full meal. What I CAN help you with is by taking stunning pictures of your beautiful baby for everyone to enjoy because that's what I love doing.  Taking and printing pictures is not an easy process on a good day, let alone while caring for a newborn. If you feel this process is not going to fit into your new busy schedule, "let me handle this for you!"
I will provide you with everything you need to enjoy beautiful artwork in your home.  You will find me by your side through the entire process. From discussing where in your home you want to display your art and what types of products will best suite your space, all the way to personally delivering your art work to your home and even hanging it on your wall.  You will not have to lift a finger so you can focus on taking care of your newborn and yourself.
Over the last decade as a specialist in newborn portraits for Boston area parents, I've crafted a bespoke client experience that allows me to tailor each and every session to your specific needs.
Here's what you can expect working with me:
In the weeks before your baby is born, we'll meet for 30-45 minutes to discuss:
1. Your design style, your baby's nursery color palette and how you'd like to display your photos in your home and office.
2. What products I offer that will be the perfect fit for your space.
3. Whether your baby's session would be best in your home or in my studio.
During your baby's photo session, I will:
1. Create a safe and comfortable environment for you and your baby to relax and enjoy the session.
2. Photograph your baby in a quiet, gentle manner allowing plenty of time for feeding and changing.
3. Capture a variety of poses to give you options to choose for the products you love.
4. Patiently wait for that sweet sleepy newborn smile (it's my favorite picture EVER!)
About 2 weeks after our session, I will:
1. Meet with you again for about an hour to present your photos and personally guide you through choosing the best photos for the products we discussed.
2. Show you exactly what any wall galleries will look like on your own walls at the right size, so you can make your purchase with confidence that the pieces will look perfect in your home.
3. Hand-deliver your professionally printed custom heirlooms and expertly install any wall art galleries for you so you can focus on more important things - like cuddling that new baby of yours!
$250  in my Groveland, MA studio
$350 in your home ($25 travel fee beyond 30 minutes of Groveland, MA)
Products and/or digital files are available for purchase separately. Payment for all products is due at the time of order.
Custom designed wall art collections start around $700 (file is included with each product you purchase)
Custom designed, thick page albums start at $400

(files used in 8x8 or larger album are included with the album purchase)
Gift prints (unframed mounted prints) start at $65 (files not included with purchase of only gift prints)
First Year Plans are available in a variety of increments to suit your individual needs. First Year Plans get you $25 off the session fee for each session and a 15% discount on all products purchased.
Newborn sessions are preferably scheduled to occur during the first week home from the hospital.
Because of the flexible nature of newborn photography, I only accept a limited number of sessions each month and book out about 2 months in advance. If you're interested in having me photograph your baby, please contact me as soon as possible to schedule your session so I can block off the time for you and your precious newborn!
The above session fees do not cover any products or digital files. You will purchase high-end products after viewing your gallery.  My specialty vendors supply me with wall art, gift prints, and albums that will make you swoon.  Wall art collections start around $700 (infinite options of frame type, sizes, layouts, etc.).  After you have chosen your wall art collection you can add on gift prints 5x7 and up starting at $65.  These prints are mounted to a backing board to prevent warping in a frame and are not available from any consumer printer.  Thick page lay flat custom designed albums start at $372 for a genuine leather 8x8 beauty in a large array of colors to choose from.
781-367-5502

phone or text
After submitting your contact below please check your spam folder if you do not hear back from me within a few hours (I mostly reply immediately!)