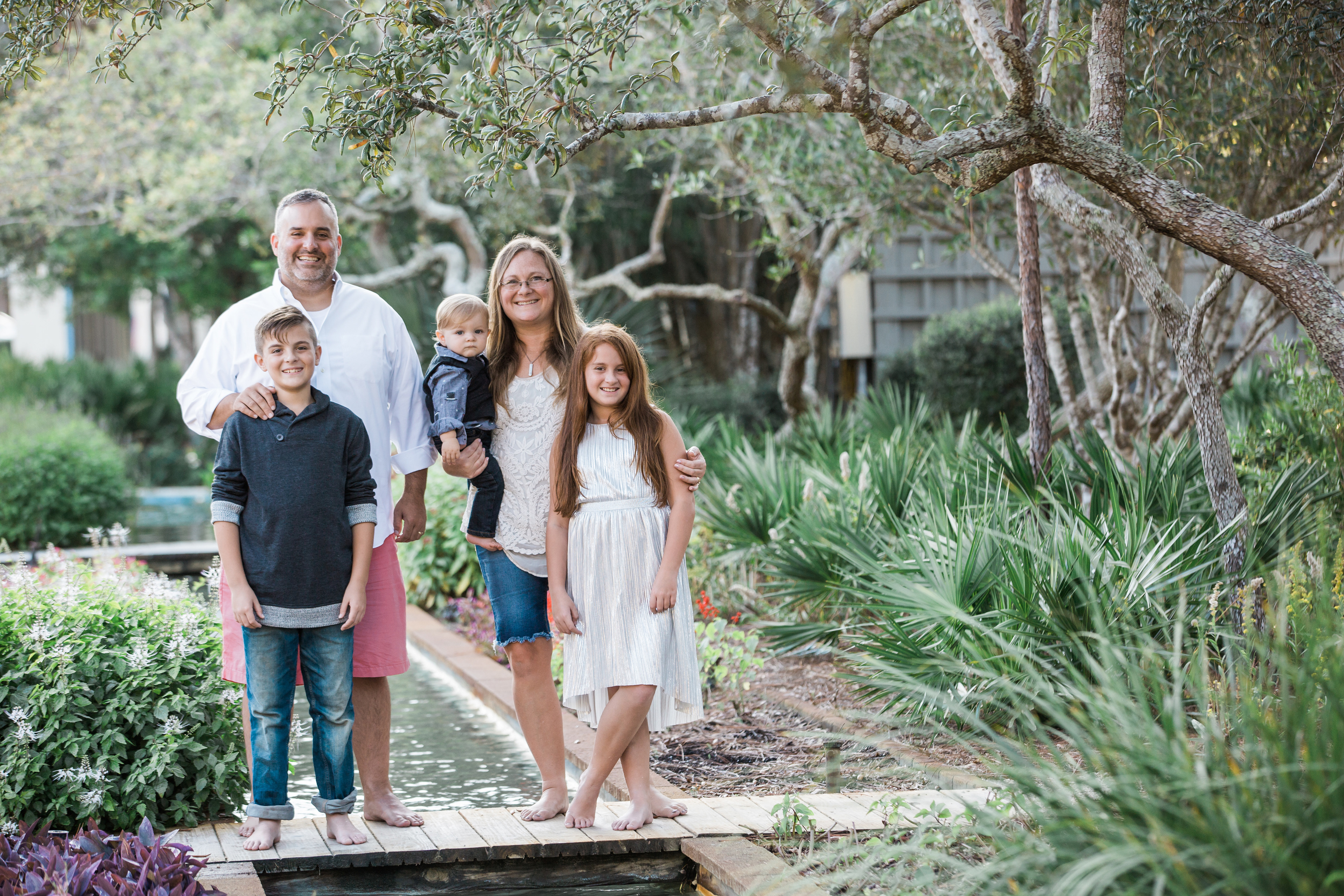 Kerry Goodwin is a Merrimack Valley-based photographer who finds joy in capturing photographs of perfectly focused eyes and coaxing a genuine smile out of even those who are reluctant subjects.  Kerry has been a professional photographer since 2007 specializing in families, newborns, weddings, and mitzvahs.  A hallmark of her style is a casual and laid-back atmosphere coupled with tremendous patience that allows her subjects to relax and let their true personality shine through.  She works diligently to ensure that she captures the most perfect moments -  from the tiny toes of a newborn baby, to a sweet glance between siblings, or the first glimpse of a bride.  She is honored to be invited into her client's lives.
Kerry has had the pleasure of capturing surprise engagement pictures for clients of Paparazzi Proposal (featured on Shark Tank) on many occasions.  The butterflies in her stomach as she waits for the couple to arrive never cease.  To be privileged to witness such a special moment in a couples' life is a true gift.  Another memorable job was photographing all of the properties on Newbury Street owned by Talanian Real Estate.  Climbing scary ladders through hatches to rooftops to capture unique perspectives of these buildings was so much fun. Kerry is also the interior photographer and postcard designer/vendor for the House of the Seven Gables in Salem, MA.  Seeing her work in the gift shop and knowing that her postcard is the best selling item in the store is very rewarding and special.
On top of families and weddings, etc. Kerry is available for corporate, real estate, and website photography or anything else you may need.  
Kerry and her husband make their home in the Merrimack Valley of Massachusetts with their wonderful boy/girl twins born in 2007 and sweet baby boy born in 2016.